About Gunjan Minerals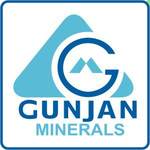 Gunjan minerals has been supplying Bentonite, Attapulgite and Raw kaolin of various grades to its clients with the assurance of quality product since long time.Our company also provides the solution to the quality related problems to our customers. Company also provides the technical support to itís existing as well as new customers.
Our goal is to supply best quality material to our customers. And we always strive to implement continual improvements in various areas to benefit our customers.

Our main aim is to provide technical support to our customers to shoot out growing problems by involving technically highly qualified people.
We maintain good cooperation with both Domestic and Overseas Customers to satisfy their needs by ensuring high quality standards. Product Quality, Customer Service, On-time Delivery, Response to Customers and Marketing strategy are our strength to grow and success.
District Kutch of Gujarat State (India) is famous for high quality Clay Minerals such as Bentonite, Raw kaolin and others. The Company has eastablished its own Laboratory for inhouse testing of samples at the various stage of operations to supply material of consistant quality. Location of the material processing is selected considering the smooth access to the mines and good accessibility to the various parts of the country. We try our level best to fullfill all required parameters laid by buyers.We take atmost care at every stages begining from mining up to despatch.Proper blending & periodical testing of material during process as our key of success.